Get Set up in 3 Simple Steps
Step 1
Navigate to "Buy Now"
**Screenshot once site changes have been made*
Step 2
Select our "Pay-as-you-go Branded" package and click "Buy now".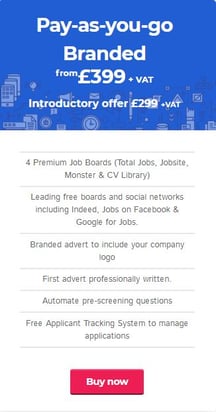 Step 3
Once arrived in the checkout zone simply click "CV Screening" to add to your order.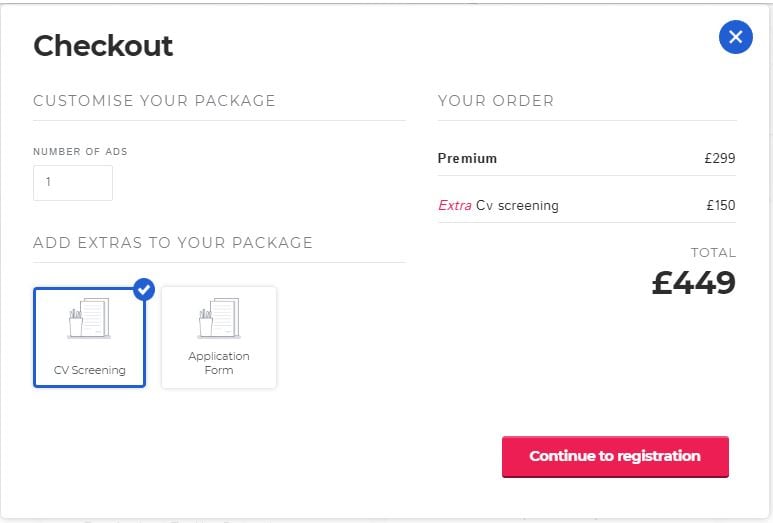 Once you've processed the order a member of our success team will be in touch within 24 hours to get your campaign live.